District Committee Meeting on ARYA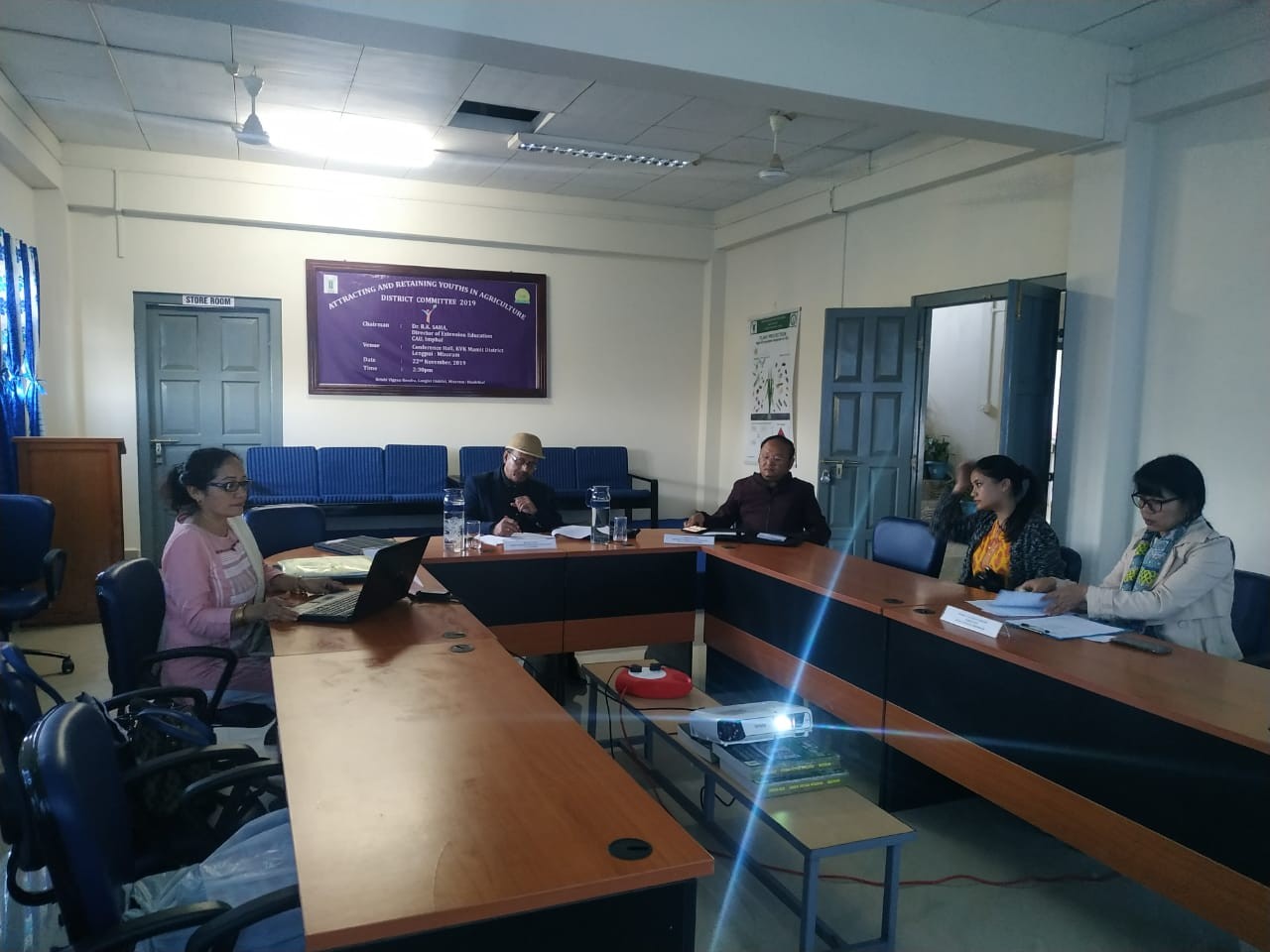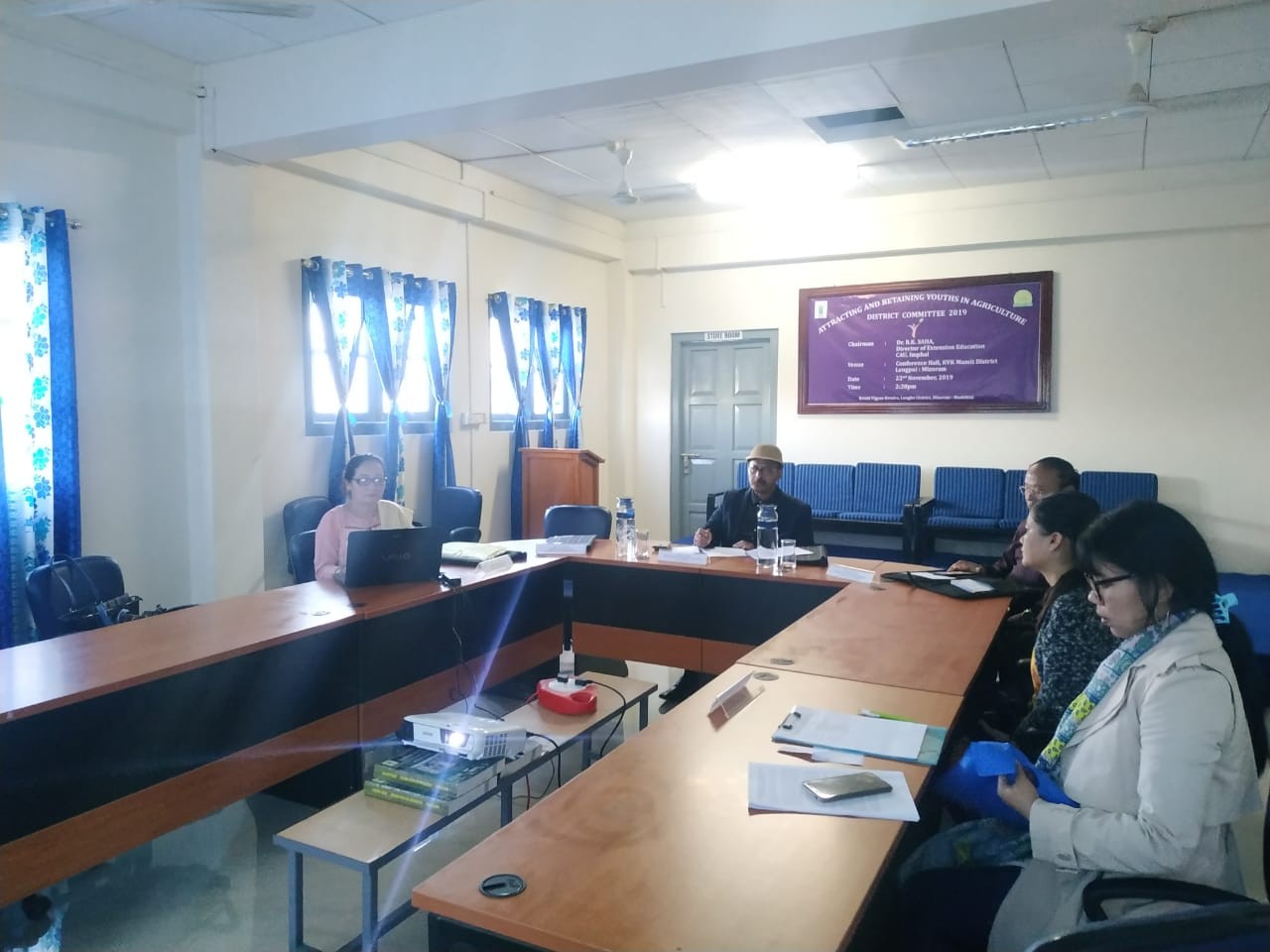 Event Date: 2019/11/22
Venue: Conference Hall, KVK Mamit, Mizoram
Objective of the event:
1. To attract and retain youth in Agriculture
2. To reduce the migration percentage of youth from village to towns/cities
About the event: The District Committee Meeting on ARYA for KVK Lunglei, Mizoram was held at the Conference Hall of KVK Mamit, Mizoram. The meeting was chaired by Dr. R.K. Saha, Director of Extension Education, CAU, Imphal. The members present were Dr. A.K.Sinha, Principal Scientist, ATARI Zone-VII, Mr. Ngurrinsanga, SDAO, Lunglei District, Senior Scientist & Head KVK Lunglei & Accountant, KVK Lunglei. The progress report 2018-19 and Action Plan 2019-20 was presented by the Sr. Scientist & Head, KVK Lunglei after which a brain storming discussion follow with advice and suggestions from the reputed District Committee Members. The meeting ended with a vote of thanks from the Sr. Scientist & Head, KVK Lunglei.