Review Meeting of Activities under Directorate of Agriculture (Research & Extension), Govt. of Mizoram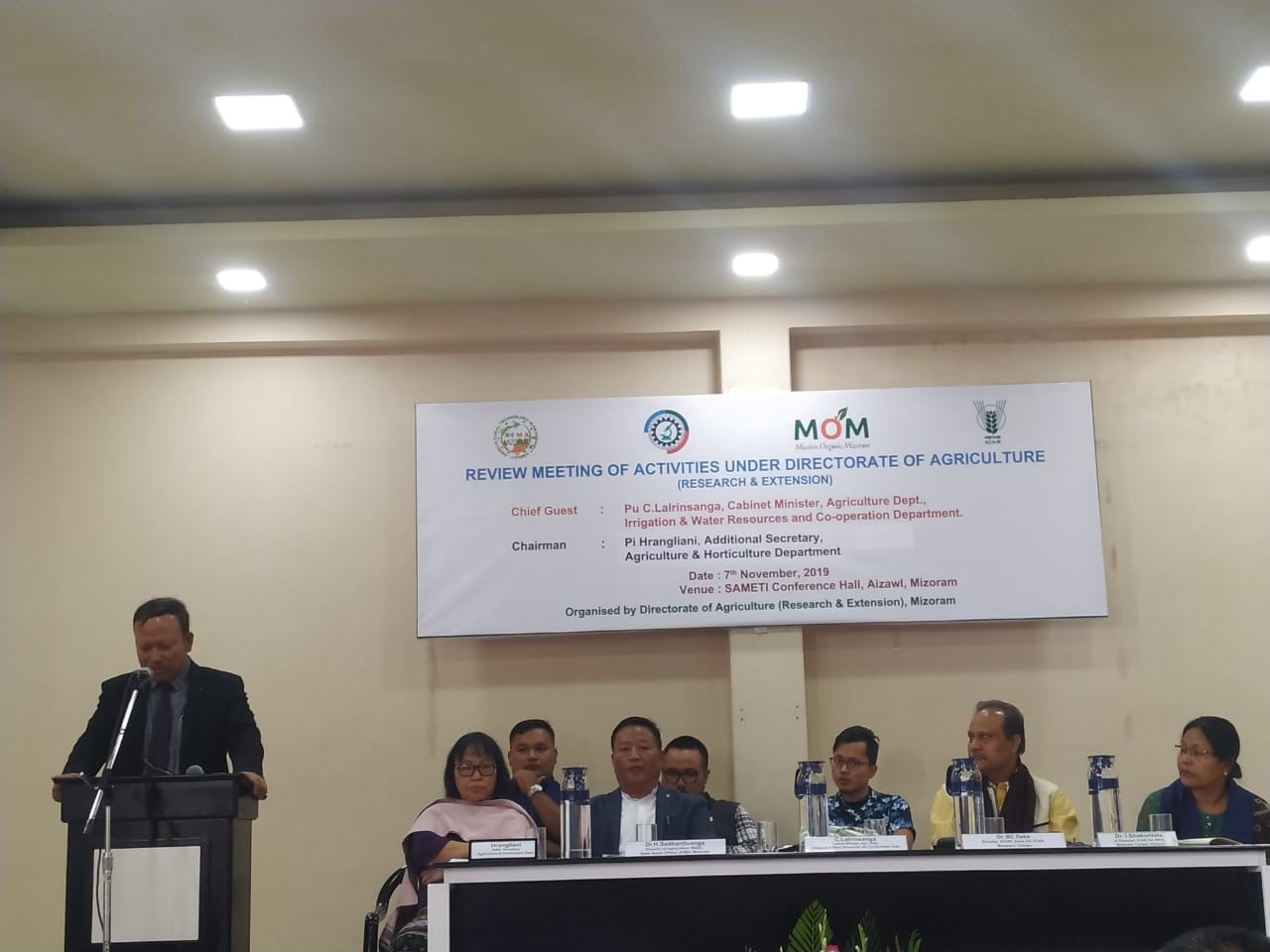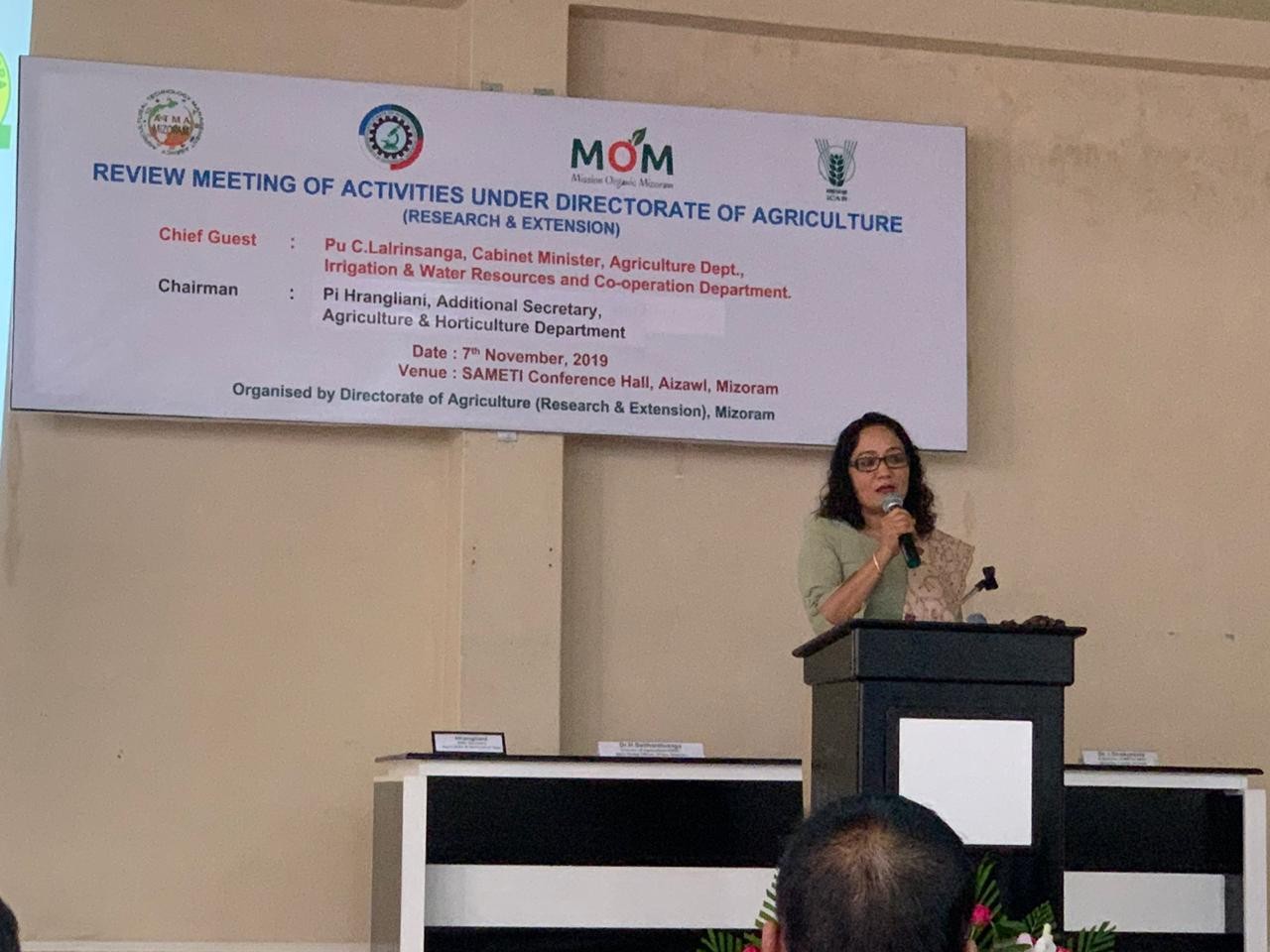 Event Date: 2019/11/07
Venue: SAMETI Conference Hall, Aizawl, Mizoram
Objective of the event: For successful implementation of various activities under ATMA, KVKs, MoM(Mizoram Organic Mission).
About the event:
The event was chaired by Smt. Hrangliani, Addl Secretary, Agriculture & Horticulture Department, Govt. of Mizoram and Mr.C. Lalrinsanga, Hon'ble Cabinet Minister, Agriculture Department, Irrigation & water Resources and Cooperation Department grace the event as Chief Guest. Various dignitaries viz. Director of Agriculture(Research & Extension), Govt. of Mizoram, Director ATARI Zone-VII, Joint Director ICAR, Mizoram Centre, Kolasib were present.
Dr. Lalmuanzovi, Sr. Scientist & Head, KVK Lunglei gave a Powerpoint presentation on the various activities of the seven(7) KVKs of Mizoram. All Scientists and Farm Manager of the seven(7) KVKs attended the Review Meeting. All Officers & Staffs of ATMA & MoM attended the Meeting.