Special Swachhta Campaign 02-31 October 2021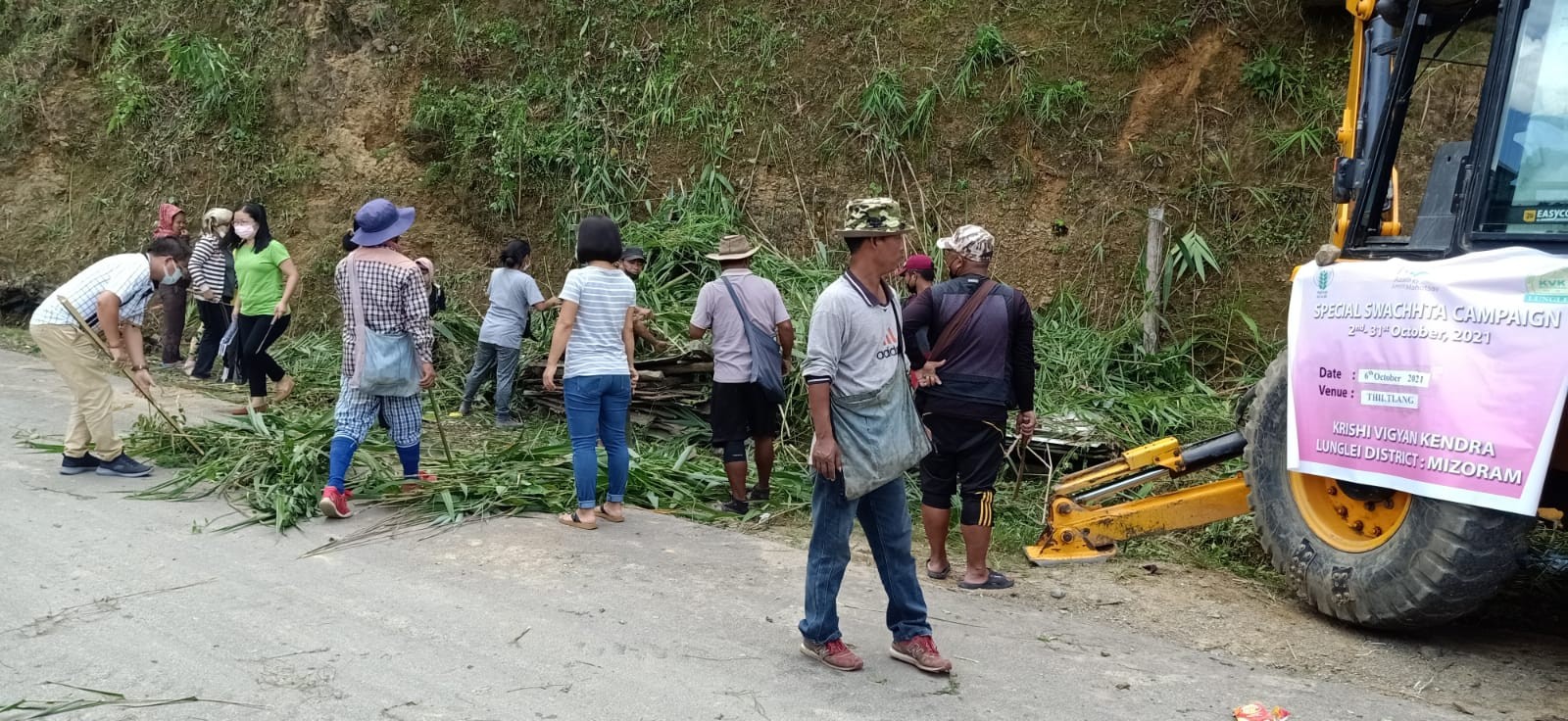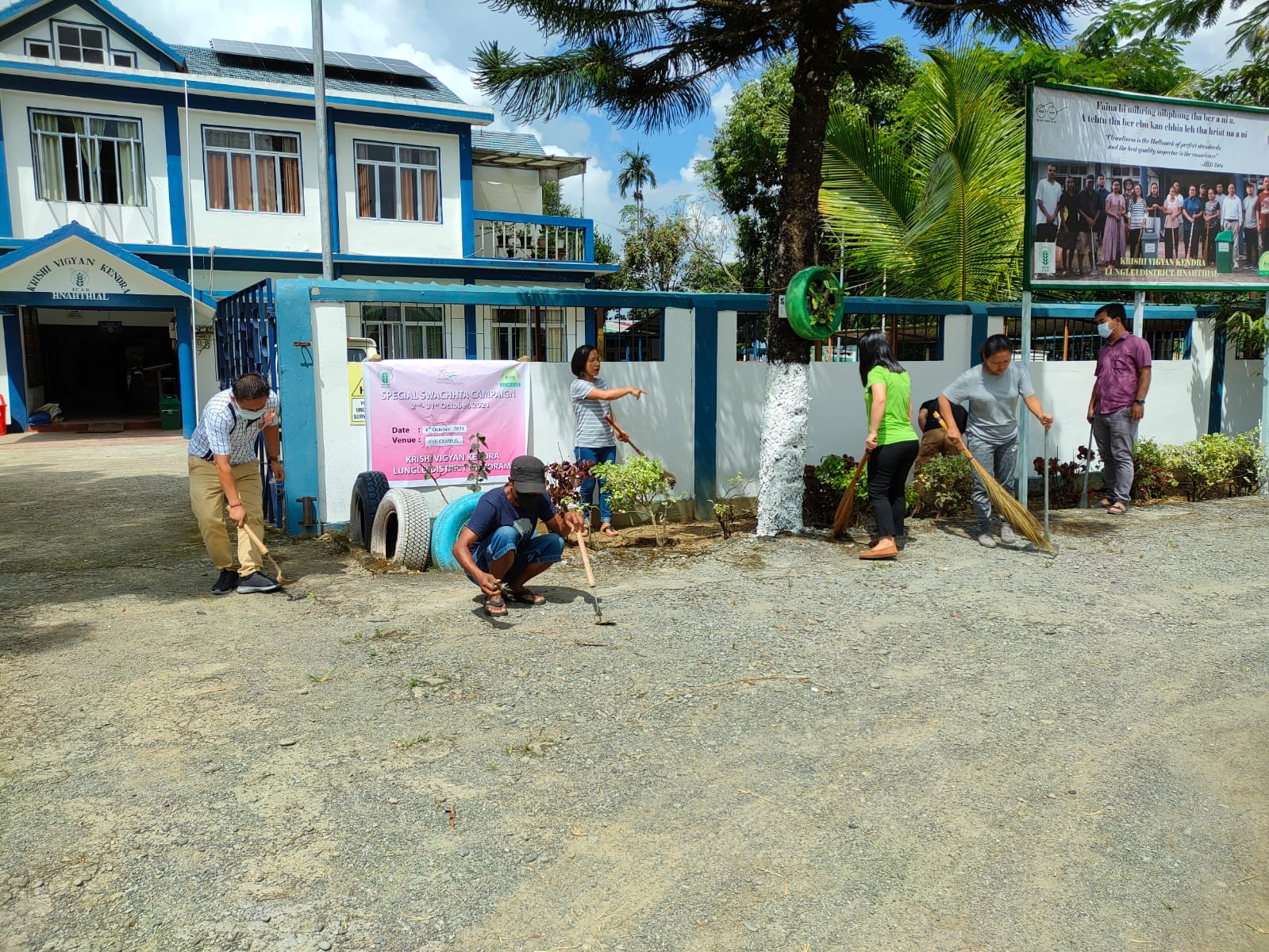 Event Date: 2021/10/06
Venue: KVK Campus & Thiltlang Village
Objective of the event:
1. To clean public places.
2. To clean KVK office & campus.
3. Cleanliness campaign.
About the event: KVK Lunglei organised Special Swachhta Campaign 2021 at Thiltlang Village on 6th October 2021. Activities like cleaning of public places and awareness campaign on cleanliness was held which involves participation of KVK Staff, dignitaries,farmers, civil society, school children.